With the holidays fast approaching and energy costs skyrocketing, it's no secret that the winter season is an expensive one. So, what changes can you make to your home to prepare for the winter on a low budget? House renovation projects are not unfamiliar to most of us, with demand for home improvement projects increasing by 50% since 2020. Yet, there are still some DIY jobs that you can do yourself to ensure your home is cosy and welcoming during the cold season.
These are some of our best money saving tips. Which one of these winter jobs are you adding to your to-do list?
Install your own cheap insulation
Staying warm at home is all about keeping the warmth inside and keeping the cold outside. You can DIY insulation to help with this. DIY door and window draught excluders are an easy place to start as they are fairly cheap, widely available and easy to install. The same goes for radiator reflectors which are used to prevent heat loss by reflecting the heat back into the room.
Take it a step further by installing reflective foils in the attic. Heat rises and just like with the reflective material on radiators, putting up reflective foils in the attic bounces heat back into the house instead of it being absorbed or lost. Adding other insulators in the house like double glazing is a great long-term solution and will definitely reduce your heating bill.
If you'd like the help of a local tradesperson, post a job on Rated People.
FIND AN INSULATION SPECIALIST
Winter landscaping and gardening jobs
Don't forget to look after the outside as well as the inside of your property during winter. The severe weather can give your garden a battering. But you can still make sure it looks good and survives until spring by completing winter garden jobs like cleaning patios and decking, trimming lawn edges and pruning trees and shrubs. If you would like to do some winter planting, this is the time to plant herbaceous borders.
Or, post a job on Rated People to get the help of expert gardeners in your local area.
FIND AN LOCAL GARDENER
Check your heating is efficient
If you want to keep your home cosy in the winter without paying huge sums, you need to make sure your heating system is efficient. Do a test turn on to make sure your heating is actually working. Check the boiler pressure, see if the radiator needs to be bled, look out for thermostat faults and make sure your carbon monoxide alarm still works.
The best way to ensure boiler efficiency is to book an annual service from a professional. If you're ever in any doubt about the safety and/or efficiency of your heating system, consult an expert. Heating engineers save you money and hassle in the long run!
FIND AN LOCAL HEATING ENGINEER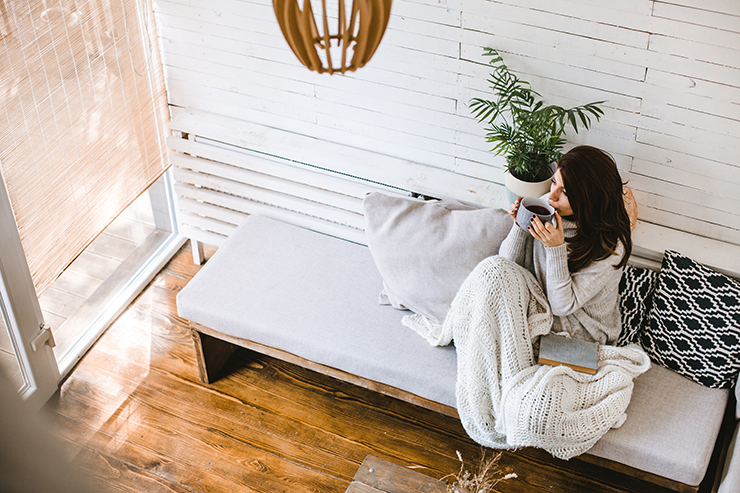 There is a lot you can do yourself to ensure your house is as homely as possible during the winter. Use heating hacks, spruce up your winter garden and check everything is working as it should. It's also important to know when to call a professional to get expert advice and services. For support with maintaining your home this winter, look no further than Rated People. Post a job to get started.