The prices in this guide are accurate, as of 2023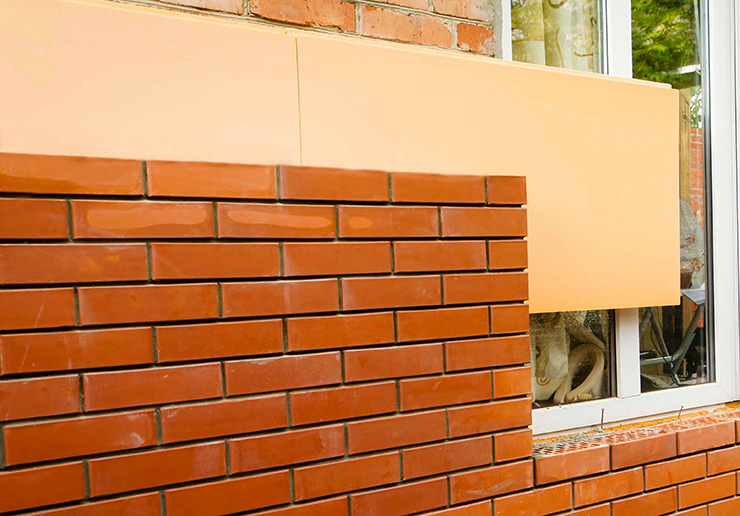 If you're looking to make your home as energy efficient as possible, one of the best things you can do is properly insulate the walls of your home. 
Cavity wall insulation can stop heat from escaping through your walls, which in turn can reduce your energy bills considerably. This is done by drilling holes into your cavity wall, and then injecting insulation inside. 
This type of insulation only works if you have cavity walls though. More modern homes tend to have solid walls or come with walls that have already been fitted with insulation. If your home was built between the 1920s and the 1980s, there is a good chance you have cavity walls. Another sign of cavity walls is uniform, lengthways fitted brickwork (alternating long and short side placed bricks are a sign of no cavity). 
You can have a survey carried out on your walls to make sure cavity wall insulation would be suitable. If you're eligible, then adding insulation could help significantly reduce both your heating bills and your carbon footprint. It will also make your home warmer. 
Not to mention that cavity wall insulation is one of the top eco home improvements, adding an average of £11,764 to the value of your property. 
You could spend anywhere from £650 and £6,100 to get cavity wall insulation.  
Prices include labour and materials. Keep in mind that the cost of labour rises in London and the South East, sometimes by as much as 20% more, on average. 
Conclusions
Cavity wall insulation is one of the most effective ways to stop heat escaping from your home, reducing your energy bills and carbon footprint. It's no surprise that it's currently a top eco home improvement, as properly insulated walls can add over £11,000 to the value of your home. 
Your insulator will be able to advise you on what type of insulation you should get, according to the age and layout of your home. How much you end up spending will mostly depend on the size of your property. 
For a more accurate quote on the total cost of adding cavity wall insulation to your home, let us know what you're thinking, and get some free quotes today.
FIND A LOCAL INSULATION SPECIALIST