This year's Football Cup is the first to be held in the Arab world. 32 teams are set to compete for the coveted title of reigning Football Cup champion, with an expected five billion spectators watching from around the world. 
In other words, the Football Cup is an event that unites nations together, each bringing their individual languages and cultures to the mix. With so many talented teams playing, it's difficult to predict who will win this year's tournament. Debating which country has the best interior design might be easier.
From Japan to Mexico, each of these nations has distinct interior design features that could inspire your next home décor renovation. So, get in the spirit of competition and cast your vote for which country you think has the best interior design!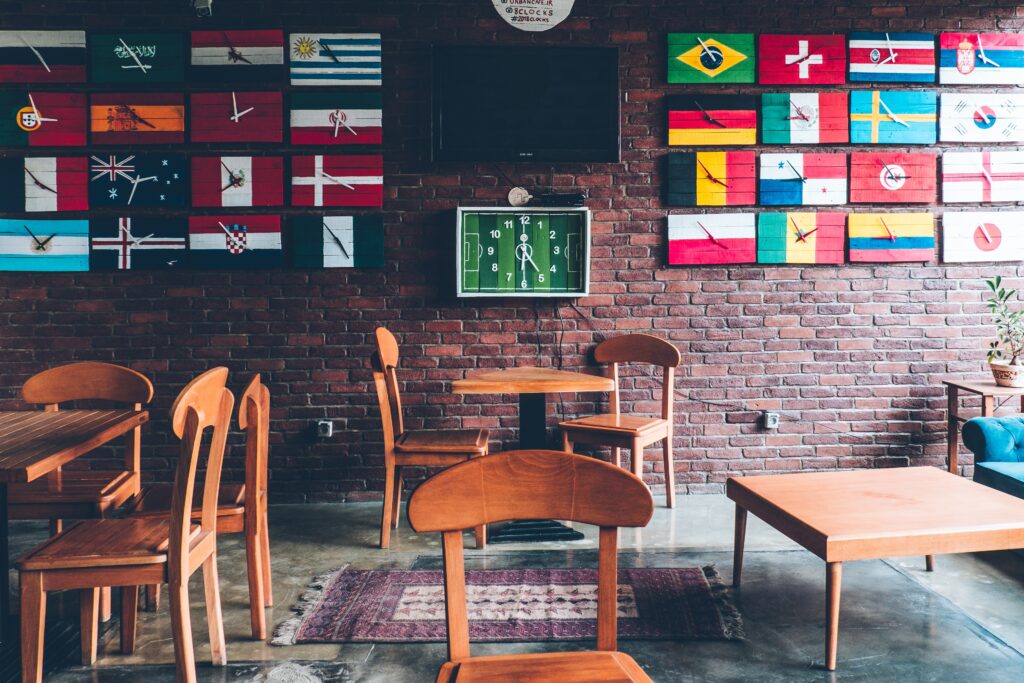 Morocco
There are lots of ways you can incorporate Moroccan style in your home, from curved furniture that hints at the arches and doorways found in Moroccan architecture, to low seating and wooden or glass-top tables commonly found in Morocco's interior design.
For the colour palette, aim for bright blues, terracotta reds and oranges, all of which champion the ocean, earth, and Moroccan sun. Gold features heavily too, adding to this design's sense of opulence. These strong colours work well when paired with neutral backdrops like white and beige. 
You'll find plenty of patterns in Moroccan interior design, particularly mosaic or geometric tiling that you can add to a variety of places around your home, from your floors and walls, to your mirrors, tables, and picture frames. Pair these with a colourful Moroccan rug and pillows to bring unity to your home's new decor. 
Then, all you need is a Moroccan lantern to finish off the look. Made of metal with intricately carved patterns, these lamps cast beautiful shadows on your walls and ceilings, making them a feature in any home. 
Japan
Japanese interior design has a strong focus on creating minimal spaces that emphasise purity and restraint. Clean lines and neutral palettes are at the core of this minimalistic style, with wood, glass and stone furniture and floors dominating to create a light and calming space.
Keep your walls bare, and place symbolic decorations intentionally rather than at random. Hanging scrolls are popular, and could help add a burst of colour to your neutral space. Your walls should either be white or covered in wooden panels, and any hints of colour that permeate should be inspired by nature, using subtle gradients.
Porches, floor to ceiling windows and sliding doors into the garden are all common features in Japanese decor that blend interior and exterior home design. Bring the natural world into your home with plenty of greenery and plants. For example, a bonsai tree could be a good nod to your home's decor inspiration, as could wooden room dividers.
Denmark
Are you cheering for Denmark at this year's Football Cup? Scandinavian interior design has long reigned as a trendy and 'clean' style. This design is great at creating cosy spaces by using minimalist colour palettes and modern furniture. 
Create an impactful, striking design by pairing white walls with dark furniture and decor. Or, opt for mod furniture in leather tones to create an organic, warm design. The key here is to pick modern furniture that makes a statement, muting your other colours so that your decor can stand out.
Avoid colourful art, which is rarely found in Scandinavian interior design. Where you do incorporate artwork, aim for graphics that come in sets that are lined up neatly beside one another. Small bursts of bright, monotone colours on a neutral base can also allow you to add brighter tones whilst keeping with the Scandinavian style.
Comfort and cosiness are core principles, channelling the Danish concept of hygge, an enjoyment of life's simple pleasures. Candles and warm wooden tones will brighten your space, allowing you to create a modern but relaxed atmosphere in your home.
Mexico
With its Native American and Spanish influences and rustic furniture, the bold colours and eclectic style of Mexican interior design make it very popular in homes around the world.
To incorporate Mexican décor, aim for woven textures in rich colours like golds, bright reds and oranges, and deep blues. Earthy brick or clay tones for your walls will create a great backdrop for any room in your home, though more neutral beige or sand colours could also work if you prefer lighter tones.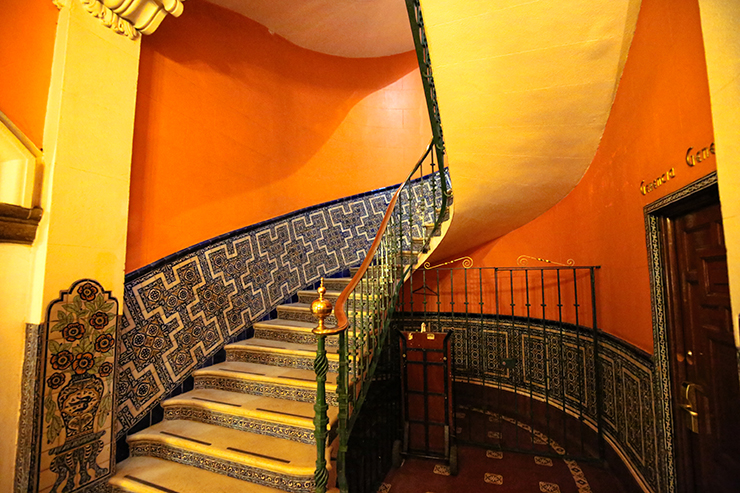 Mexican furniture is often made from iron or wood, and ranges from the elegant Spanish colonial to the more rustic Texas Ranch styles. To elevate your Mexican décor, invest in Talavera pottery, which you can incorporate into anything from your dishware to your bathroom tiles.
Decorative tiles using Mexican designs are also very popular, and can work well in a range of spaces in your home, such as bordering a mirror or a staircase. Folk art also works well with this interior design, using bright colours that blend in with the surrounding colour palette.
France
Last but not least, the reigning Football Cup champions are as good at football as they are interior design. French décor is chic, bold and luxurious, blending pendant lights with silk and chiffon drapery.
With French interior design, you want to aim for a restrained colour palette which relies on whites, beiges and dark greys. These neutral colours emphasise a sense of simplicity and taste, and pair well with vintage furniture. In more modern French interior design, combine vintage furniture with more contemporary pieces to balance out the room.
French decor revolves around mixing different styles to form bold choices. Perfection doesn't exist, so focus on picking pieces that you truly love. Family heirlooms and worn, rustic furniture also play a part, helping to blend formal and casual styles together.
Lastly, featured lighting plays an important role, with glass chandeliers and other pendant lights adding a sophisticated flair. Think about how you can use light fixtures to create features in your home, all the while building that elegant style and feel that's so characteristic of French design.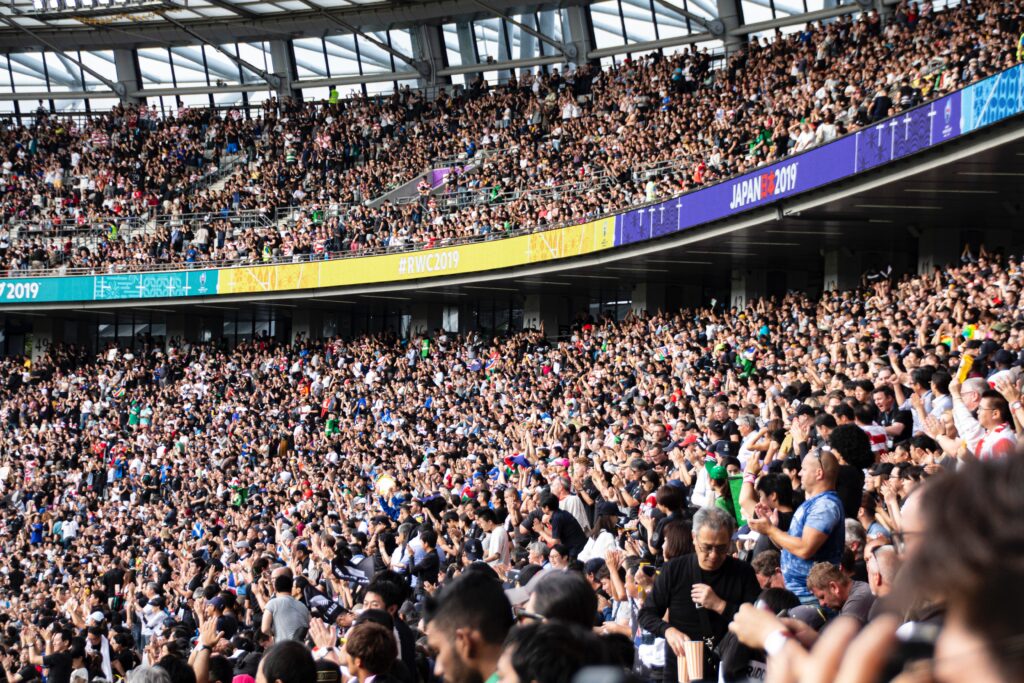 Each country competing in this year's Football Cup has its own, unique interior design style, ranging from neutral and minimalistic colour palettes to bold and bright furniture.
Which one stood out to you the most? And who do you think deserves to win our interior design Football Cup? Let us know in the comments!
If you've been inspired by the different interior styles and you're interested in changing your home's decor, our skilled tradespeople are here to help you out – just click on the link below to request a quote. 
FIND A LOCAL TRADESPERSON